Nothing gets the heart going like a team win...

And nothing gets the heart going like a defibrillator!
Nothing gets the heart going like a team win...
And nothing gets the heart going like a defibrillator!
LEARN MORE
7 more Life saving defibrillators for Bayside!!
7 more community accessible defibrillators are now in place in the Bayside area of Melbourne thanks to the Bendigo Community Bank Sandringham. These are the first of many more to rolled out by them. We know defibrillators are key to surviving a cardiac arrest.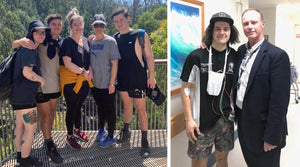 ABOVE: Liam (second from left) and family. RIGHT: Liam and Tony at Northern Hospital.
Shocktober - it's not about stats, it's about the people.
This is Liam. Liam is an optimistic, life loving, football playing 23 year old. 4 years ago, Liam was clinically dead (almost died?) on the footy field.  He's a young man with an incredible story to tell.
In 2019, at 19 years of age, Liam was chasing his dream of playing football at the highest level. Just 2 weeks earlier he had made his senior debut for his beloved Wallan FC, located 40Kms north of Melbourne. 
On a day that changed Liam's life forever, he was feeling excited to captain the U19's against Rupertswood FC. He'd been playing the game of his life before halftime and feeling confident of a win. Yet just 5 minutes later, into the 3rd quarter, when lining up for a boundary throw-in he suddenly felt dizzy and his vision became blurry, then blackness took over. Liam had suffered a Sudden Cardiac Arrest. The next thing he remembers is the weird feeling that he was being kissed by someone! He came to and saw a Rupertswood parent, Tony above him. 
Tony had seen Liam collapse in the forward pocket, and face plant the turf. Tony recognised that Liam may have just suffered a sudden cardiac arrest and he immediately jumped the fence and began CPR. The club's defibrillator was rushed out onto the ground and after 2 shocks, Liam began to wake up. Seeing his father kneeling over him sobbing, he grabbed and hugged his dad or vice versa and he was told that he'd just had a cardiac arrest. 
By the time the paramedics arrived to take him to hospital, he was feeling pretty good and he told them that he was keen to keep on playing! Needless to say he went to hospital instead. He spent the next 2 weeks in the Northern Hospital, undergoing significant testing. What caused the cardiac arrest is still a mystery. Liam was fitted with an internal defibrillator to ensure he was immediately defibrillated should the same mystery arrhythmia occur again. 
The quick thinking of Tony and the immediate availability of a defibrillator saved Liam's life.
Four years on and Liam is full of optimism about life and his future, and lives by the Mantra to live everyday the best you can, be the best person you can as life can be just way too short. He appreciates his family and friends even more so now and he's conquered any fears around what happened and rarely sees his experience of near death as a negative. He lives his life to the fullest, has a beautiful girlfriend, is loving his work as an apprentice roofer. He is the first AFL player to recommence a football career after been fitted with an internal defibrillator,  and now wears a cricket chest guard when playing to protect it.  
Nothing is going to stop Liam playing the game he loves most. Footy gives him that buzz in life that we all seek. Occasionally he'll throw it out as a party trick that he's come back from the dead- not many can beat that as a story.  LIam is now a member of the "I've been dead, but l'm now alive" fraternity. He knows he owes his life to Tony, the Rupertswood FC parent who was aware enough to recognise Liam's symptoms and was confident enough to get involved, and use the defibrillator which had been sponsored by the local council.
That Defib came through the Defib for Life program, a Not For Profit foundation that I co-founded. The connection I have made with Liam is one of 360 degrees. Steve Buckman was a 19yo Rupertswood FC player who in 2010 suffered a cardiac arrest at training. I was there that night and couldn't save Stephen as we didn't have a defibrillator. Sue, Stephen's Mum and I, began Defib For Life after that, to save others from having to live through the same tragedy. The fact Liam was playing against Rupertswood FC was serendipity at play, the fact that Liam was saved by Tony, a Rupertswood parent, resonated with us all at Defib For Life and like Liam's sense of fate, this is something I feel too. 
Both Liam and I believe we were meant to meet and we plan to continue the fight to save lives. Please ensure you and your families have a fighting chance in a cardiac emergency by knowing the signs and symptoms of a cardiac arrest, know where your nearest AED is located or even better, buy a defibrillator yourself and learn CPR. Defib For Life is a NFP foundation who's only purpose is to educate and improve access to defibrillators with the aim of further saving lives.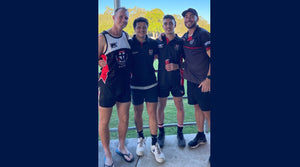 Liam second from left with his current football team mates.
AMA GROUP IS PARTNERING WITH DEFIB FOR LIFE…
To install lifesaving defibrillators at all 172 AMA Group sites — plus 7 donated to local sports clubs.
AMA Group values the safety of our Team, customers, contractors, and local communities above all else. This is why AMA Group is proudly partnering with not-for-profit foundation Defib for Life to install defibrillators at every one of the Group's 172 sites over the next two months.
Each year in Australia and New Zealand, about 27,000 people have a cardiac arrest (where their heart suddenly stops beating) out of hospital. A cardiac arrest can occur at any moment and the chances of survival depend largely on having a defibrillator nearby to reset the patient's heartbeat: From as low as 5% if no one starts CPR or defibrillation, to 90% if a defibrillator is attached immediately. 
Andrew White, founder Defib for Life and a former paramedic, says, "Like fire extinguishers, smoke detectors and first aid kits, defibrillators are becoming a vital part of any workplace's emergency response plan. AMA Group is leading by example, and I strongly encourage other workplaces to follow suit. By installing a defibrillator, you are ensuring your workplace is rescue-ready in the event of a sudden cardiac arrest."  
Defib for Life was established in 2010, following the tragic loss of several young people to sudden cardiac arrests at sporting venues. 19-year-old Stephen Buckman was one of those young people. Stephen collapsed suddenly at football training and, with no defibrillator available and ambulance response prolonged, he tragically died. Andrew and Sue, Stephen's mum, joined forces to reduce the needless loss of further lives. 
The Samaritan PAD 500P defibrillator provided by Defib for Life analyses heart rhythm and automatically delivers electrical shocks (if needed) to restore normal heartbeat. It also has an integrated CPR Advisor, which gives visual and verbal feedback on the force and rate of chest compressions. 
Having these devices to hand at every AMA Group site will not only safeguard employees and visitors but provides a life-saving resource for the whole local community: They will be listed on national registers, so anyone witnessing a cardiac arrest nearby can locate the site online. 
Carl Bizon, AMA Group CEO said "There is nothing more important to us than the safety of our people and the communities in which we work. With the biggest collision repair network across Australia and New Zealand, plus our parts supply network, partnering with Defibs for Life means there are over 170 additional defibrillators available in our workplaces, and to our communities. While we hope these will never be needed, I am pleased that we have made this investment, should their use ever be required."
To further support the communities where its people live and work, AMA Group has acquired seven additional defibrillators from Defib for Life to donate to local sporting clubs. AMA Group staff will nominate clubs near them; one club per state in Australia and one in New Zealand will be drawn at random to receive a free defibrillator. 
Defibrillators are not yet mandatory in workplaces, but through partnerships like this, companies like AMA Group help Defib for Life to continue advocating to make them more available. "The more defibs out there," says Andrew, "the more lives will be saved."
The Defib for Life team at AMA Group's Capital S.M.A.R.T site in Tullamarine, Vic.
From left to right: Sue Buckman, Defib For Life co-founder; Dean Lang, AMA Group Head of HSE; Andrew White, Defib For Life co-founder; Chris Agrov, Capital S.M.A.R.T; Salvatore Ciccosillo, Capital S.M.A.R.T; Kevin Glen, Capital S.M.A.R.T Operations Manager – Victoria; Vince Valentino Centre Manager - Capital S.M.A.R.T Tullamarine.
Defib ambassadors fluff their lines
FUNNY MOMENTS!
Our Defib ambassadors, Andrew Gaze and Darren Lehmann both manage to botch the name of our product! The ever professional Chris Judd manages to nail it on the first try!
FAMILY'S GENETIC TICKING TIMEBOMB.

This is a story about a remarkable set of circumstances and a remarkable family who have overcome many obstacles...

JULY 21, 2019
THANK A PARAMEDIC DAY.

Wednesday July 24th is Thank a Paramedic Day, an opportunity to thank these amazing people in our community who are so dedicated to their work as first responders...

JULY 24, 2019
GOODSAM APP FIRST RESPONDERS.

Since it launched in Australia in 2018 almost two dozen lives have been saved thanks to the "Good Samaritan" smartphone alert which dispatches bystanders with first aid training to nearby cardiac emergencies...

JULY 22, 2019
AMBASSADORS
CHRIS JUDD
When a cardiac arrest occurs seconds become crucial every minute that passes equates to a 10% less chance of survival. 
It is vital that witnesses of a Sudden Cardiac Arrest immediately call 000, start CPR and apply an automatic external defibrillator (AED).
Make sure your Club or workplace is protected with a defibrillator, have an AED on hand. It's not just the athletes, think about your coaches, the parents, the supporters…. everyone who visits your Club. 
Don't wait 'til it's too late, install a defibrillator now.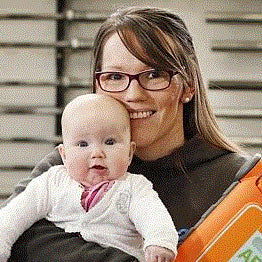 SAMANTHA JOBE (Survivor)
Samantha Jobe survived a heart attack thanks to the quick actions of the trainers at her gym and the use of a defibrillator from a nearby business. 
"I am one of the lucky ones, but I will be forever grateful that one of the local businesses purchased a Defib and told their neighbours it was there for use. Being defibrillated quickly saved my life!"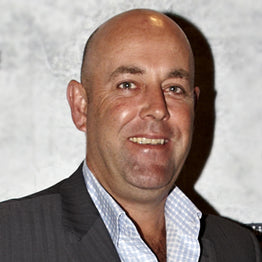 DARREN LEHMANN
I support Defib For Life's vision to see defibrillators located in as many public places as possible.
I recently learned that 1 in 500 of us are living with an undiagnosed cardiac condition that could suddenly impact our lives. This fact became reality for me when at 4am on the morning of my 50th birthday I woke with a sensation in my chest that I knew wasn't right. I immediately called an ambulance and was soon after diagnosed with several blockages in my coronary arteries. My cardiologist explained to me that I was extremely fortunate not to have suffered a sudden cardiac arrest prior to my hospital admission.
Make sure your community is Rescue Ready by installing a life saving defibrillator.
Local Sport Defibrillator Grant Program
The Local Sport Defibrillator Grant Program allocates $4 million over four years to assist sporting clubs across NSW in the purchase and maintenance of Automated External Defibrillators (AEDs).
An AED is a life saving device which delivers a controlled shock to an individual experiencing cardiac arrest, increasing their chances of survival.
The Local Sport Defibrillator Grant Program provides NSW sports clubs and councils the opportunity to acquire an AED package for their club or sports facility at a reduced cost.
Sporting organisations and councils will be able to choose from a panel of approved AED Panel Service Providers and a variety of AED packaged services with the level of customer service that meets their needs.
MORE INFO