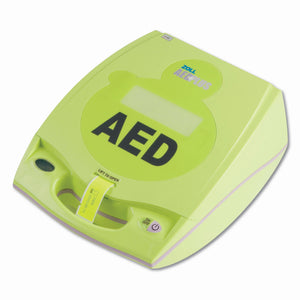 The ZOLL AED Plus® was the first AED with Real CPR Help® to help rescuers know when they are performing high-quality CPR. Today, the ZOLL AED Plus® continues to set the benchmark for design, dependability, durability, and performance.
The ZOLL AED Plus® defibrillator supports you with:
Real CPR Help® provides integrated, real-time feedback on CPR compression rate and depth

Long-life consumables - 5-year battery and pad life means fewer replacements, a low cost of ownership, and an AED that's ready for the rescue

Designed to be durable, the AED Plus can be used in various environments

Child pads, signage and rescue kit.
With Wall Bracket.
ZOLL AED PLUS * INCLUDES 7 YEAR WARRANTY.
Freight cost depending on location +GST